You are here
Home
» Wadsworth Center Welcomes Two New Fellows to the Antimicrobial Resistance Laboratory Network
Wadsworth Center Welcomes Two New Fellows to the Antimicrobial Resistance Laboratory Network
Tuesday, November 28, 2017
2017 marks the first year the Association of Public Health Laboratories (APHL), in collaboration with the Centers for Disease Control and Prevention (CDC), has sponsored fellows in the Antimicrobial Resistance Track.
Per the sponsors, "The fellowship's mission is to introduce scientists to public health laboratory science while building the workforce needed to detect and respond to existing and emerging forms of [antibiotic resistance] AR."
Nationwide, nine fellows were selected. Seven regional Antimicrobial Resistance Laboratory Network (ARLN) sites, in addition to the CDC, will host the fellows. The Wadsworth Center is the only site to host two fellows.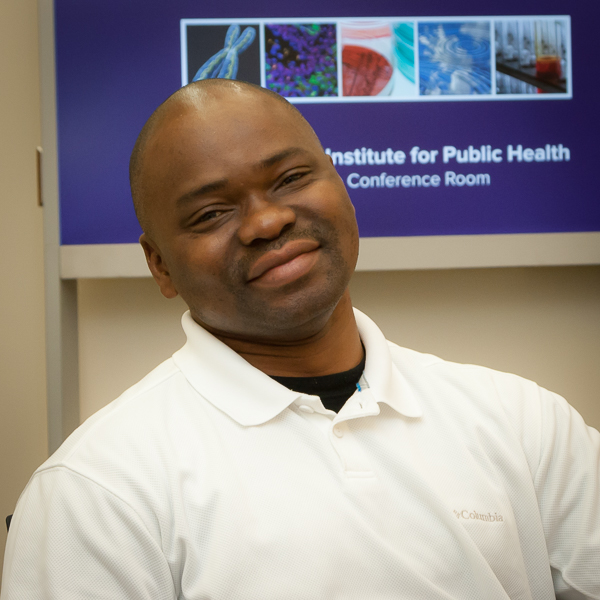 Ayodele Ojebode, M.P.H., is a Microbiology Specialist with 23 years of experience, including seven in Nigeria as a laboratory supervisor of a 100-bed regional hospital. He also has experience monitoring antibiotic susceptibility reports and maintaining and updating databases of multidrug resistant organisms (MDRO) and extended spectrum beta-lactamases (ESBL). During his fellowship at the Wadsworth Center, he will work in the Mycology Laboratory to validate a Candida auris real-time PCR assay for blood specimens.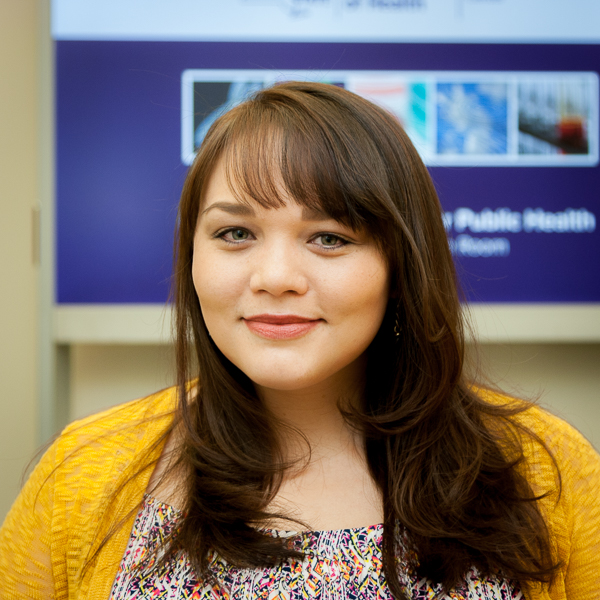 Emily Snavely, Ph.D., comes to the Center from a Ph.D. program at Duke University with experience in Molecular Genetics and Microbiology. She also has experience participating in the Clinical and Translational Science Awards (CTSA) Medicine Career Development Network, shadowing the section head of virology, parasitology, and serology at the Duke University Health System Clinical Microbiology Laboratories. Emily will work to validate Carbapenem-resistant Enterobacteriaceae detection methods and other assay development projects. Currently, she is developing a real-time PCR assay for the detection of the mcr-2 gene that has been found in colistin-resistant bacteria.
All fellows in the program have completed a two-week orientation at CDC. Ayodele and Emily will now spend one year at the Wadsworth Center, with the potential of renewing the fellowship for a second year.
The Wadsworth Center and six other laboratories were designated part of the ARLN in 2016. When local, county, hospital, commercial and even other state public health laboratories encounter bacteria and fungi with certain antimicrobial characteristics, they now have designated reference laboratories to which the specimens and cultures may be sent for further testing.
Laboratories in the network possess AR trained personnel, validated procedures and advanced instrumentation and bioinformatics to glean even more information from the AR samples received. Importantly, these laboratories increase the testing capacity during an outbreak, detecting new threats, linking sources and thereby providing critical epidemiological data, enhancing response coordination, providing AR organisms to CDC's repository, and contributing to the development of new tests.
---
This training fellowship is supported by Cooperative Agreement # NU60OE000103 from the Centers for Disease Control and Prevention (CDC) through the Association of Public Health Laboratories (APHL). Its contents are solely the responsibility of the authors and do not necessarily represent the official views of the CDC, the Department of Health and Human Services or APHL.