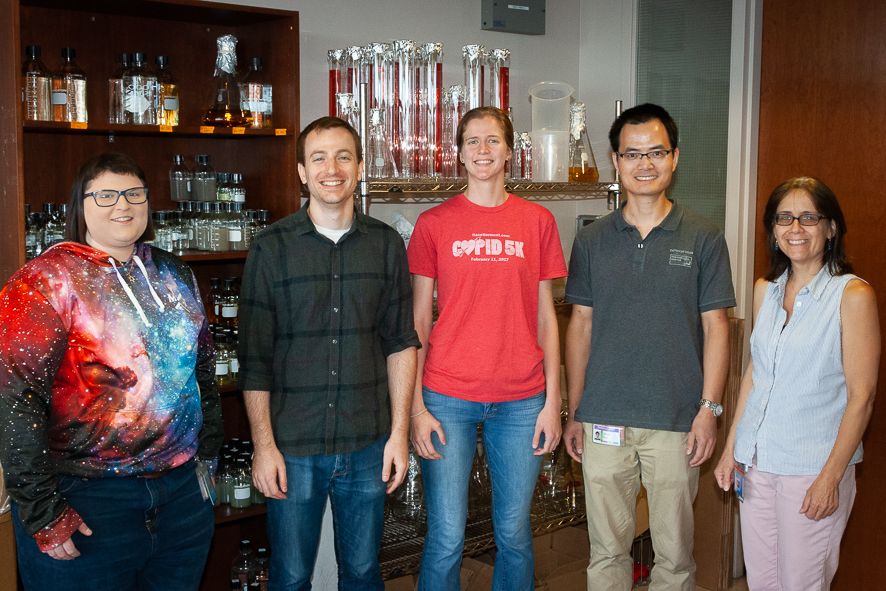 From Left to Right:
Jamie Corro, Graduate Student - I am investigating physiological consequences of ribosome hibernation in mycobacteria.
Jacob Richards, Graduate Student - I am identifying genetic factors involved in biofilm development of Mycobacterium tuberculosis, and investigating whether these factors affect the ability of the pathogen to counter antibiotics.
Jennifer Gundrum, Laboratory Technician - I am developing methods to visualize persisters in mycobacterial biofilms on a microfluidic platform. These methods will then be combined with genetic studies to decipher the linkages between genes and functions.
Yunlong Li, Post-doctoral Fellow - I am investigating the orchestration of MPY recruitment to the ribosome in zinc-starved mycobacteria. I am also investigating if ribosome hibernation contributes to diminished effects of aminoglycosides in the treatment of TB.
Patricia Lederman, Laboratory Technician - I help lab members extend their in vitro findings toward understanding Mtb persistence in vivo.
Past member:
Yong Yang, Ph.D., Research Scientist